Our Commitment to Sport within the Curriculum


The Values of the School Games at Welburn Hall

We heartily and enthusiastically embrace these values for all sport, in both PE lessons and in after-school clubs.


Determination - Keep going, no matter what
Passion - Giving it 100%
Respect - Treating others politely and with understanding
Honesty - Be honest with others and with yourself
Self Belief - You've got to believe to achieve
Teamwork - Treating everyone equally


Swimming data 2018 - 19 5 Year 6 pupils
5 pupils Swim 25m meters
1 pupil Swims with the support of buoyancy aids
3 pupils are developing proficient swimming technique for at least 2 recognised strokes

To support self rescue;
4 pupils maintain a floating position on front and back
4 pupils confidently swim under water to retrieve objects
4 pupils enter and exit the water independently
Swimming data 17- 18 Key Stage 2 3 year 6 pupils
1 pupil Swims 25m meters
1 pupil swims confidently with the support of buoyancy aids
1 pupil is developing swimming technique for 3 recognised strokes


To support self rescue;
1 pupil maintains a floating position on front and back
2 pupils maintains a floating position on front and back with the support of a buoyancy aid
1 pupil confidently swims under water to retrieve objects
1 pupil enters and exits the water independently
Sports Special SSP Partnership


Sport at Welburn Hall is supported by the SSSP Partnership. Established in September 2006, the Sports Special School Sports Partnership consists of all 19 special schools from across North Yorkshire.

In addition to working specifically with all 19 special schools, the partnership is continuously impacting upon mainstream SEN provision, promoting inclusive activity and increasing opportunities for those who struggle to access mainstream provision fully.



Latest Sporting News

Multi-Skills
On an annual basis the students participate in a multi skills challenge; a great opportunity to try new activities such as rock climbing and also to mix with other schools and sports leaders in the area.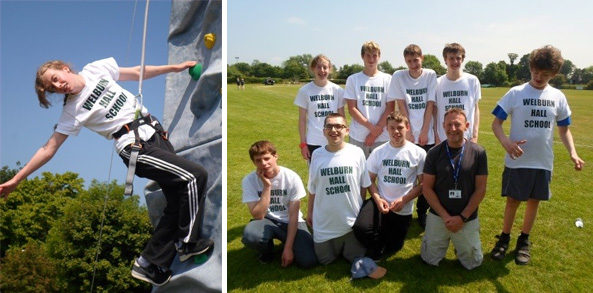 Football
Boys and girls have the opportunity to represent the school in inter school football tournaments.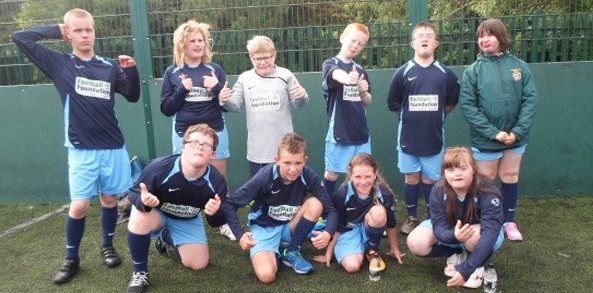 Trampoline/Rebound Therapy
Trampolining and rebound therapy are delivered to our less mobile students. Some excellent work has been done by our college students working with and supporting their peers.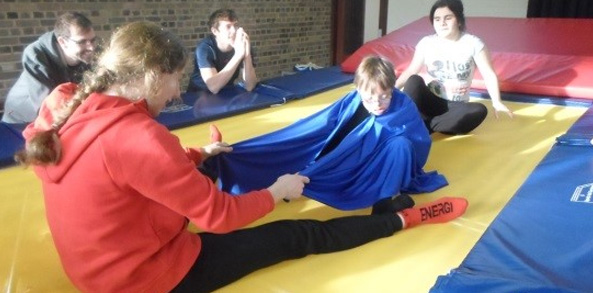 Indoor Athletics
College students have the opportunity to take part in both indoor and outdoor athletics which include running, jumping and throwing events.